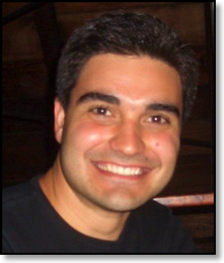 I am an Assistant Professor of the Economics Department at the University of Rochester. My research interests are in Public Economics, Urban Economics, Labor Economics and Applied Econometrics.

CV

Published and Forthcoming Papers:

School Segregation and the Identification of Tipping Behavior, with Vikram Maheshri. Journal of Public Economics, 148 (2017): 115-135. Supplementary Material.

Identifying Dynamic Spillovers of Crime with a Causal Approach to Model Selection, with Vikram Maheshri. Forthcoming at Quantitative Economics. Online Appendix.

Working Papers:

Neighborhood Sorting and the Valuation of Public School Quality. R&R at Journal of Urban Economics.
This paper has previously been circulated under the title "Identification and Estimation of Parental Valuation of School Quality in the U.S."

Quasi-Experimental Evidence of School Choice through Residential Sorting, with Hugh Macartney.

Gender Homophily and Segregation Within Neighborhoods, with Vikram Maheshri. R&R at Journal of Urban Economics. Appendix.

Towards Causal Estimates of Children's Time Allocation on Skill Development, with Josh Kinsler and Hao Teng. R&R at Journal of Applied Econometrics. Appendix.

Explaining Recent Trends in US School Segregation: 1988-2014, with Vikram Maheshri

The Role of Income on Child Development: A Corner Solution Approach, with Carolina Caetano and Eric Nielsen. Coming soon.

Over-Identified Regression Discontinuity Design, with Carolina Caetano and Juan Carlos Escanciano.

Neighborhood Segregation In and Out of Equilibrium, with Vikram Maheshri.

The Effect of School and Neighborhood Amenities on School Segregation: A General Equilibrium Approach, with Hugh Macartney.

Identifying Sorting Into Echo Chambers, with Alon Bergman and Dionissi Aliprantis.

Measuring Aversion to Debt: An Experiment Among Student Loan Candidates, with Miguel Palacios and Harry Patrinos.